It's been a while since I've posted. It's been a while since I've helped to develop puzzles for this site. I must say that it's an extreme pleasure now to be doing both.
The hard work and logic bombs that we were faced with to bring this new set of puzzles to you has been so very worth it. It helped to bring you guys together (even more) and gave all of us a good distraction in these post-Holiday doldrums. It also proved to bring many new fans out of the woodwork, which is always a great thing. As Adrian and Isaac have mentioned in past posts, the more participants to our discussions (read: the fewer lurkers), the more numbers we have to show to the studios. Near 50,000 attempts and near 600 replies regarding the solution over a 48-hour period is a great metric we've already made use of — Thanks so much for it! We've had a great time and really hope that you have too.
Now, with that all said, there comes the necessity of offering clarity (yeah, like we're so good at that). In the shuffle of trying to get everything launched, and in the bustle of you guys all trying to come to the solution, we realized that our hints may have been a little too cryptic to help put it all together. So, consider this post the official biography of the 2011 Relaunch Puzzle. I intend to do my best to explain it all, in grueling detail.
History
The puzzle's interface is actually pretty old. In attempt to conjure a creative outlet during the early months of my year of hell, I found myself tinkering one night with the development of a touch-tone phone-like dial pad all gussied up with D'ni numerals and glowing recesses. I showed the system to Adrian who thought it was pretty awesome, and an urge started growing inside to develop a date-related puzzle that would use multiple 8-digit sequences (YYYY/MM/DD) to unlock some special section of the site.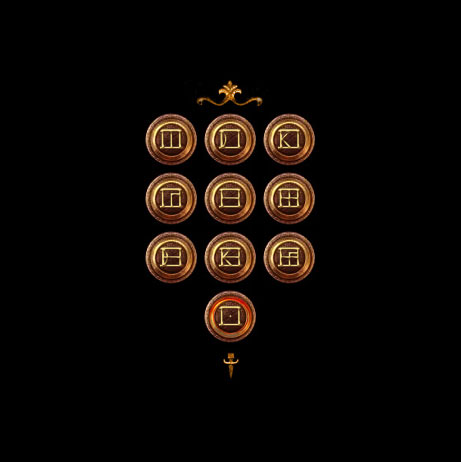 Eventually, my attention was captured elsewhere (most likely one of my numerous overly-dramatic personal crises of the time period) and the idea was buried with little development. In the wee hours between Christmas and New Year's Eve 2010, the idea again sparked with minimal discussion:
Patrick: Dude, this feels kind of lame. We're relaunching the site after 3 years; I feel like we should do some type of puzzle. I got an idea - remember that number pad in D'ni with the glowey buttons? I thought we could use that.

Adrian: Sounds good. Wasn't that dates or something? We should do it. But, how will it work?

Patrick: I don't know. You got 20 minutes to talk this out?
Those intended 20 minutes turned into a number of days, where I found myself mercilessly developing hack-resistant code and a glowey button interface while Adrian put the contextual details together. Meanwhile, Jason was (seemingly with little effort) reading our minds in order to put words to page and whet all your appetites on what was to come.
Logic
… we are left with indecipherable gaps in sequence … we must stand determined … we will not stay sightless, but we cannot progress alone …
The puzzle was developed to allow all of our supporters help unveil the various graphical elements of the new website that were painstakingly photographed by Nate and Isaac, and then tweaked and layered by Nate and myself. Because the objects are all of exquisite D'ni craftsmanship and deeply rooted in Myst lore, we felt they were something special.
Our goal was to integrate a crowd-source puzzle that would require the collaboration of all our guests, requiring them to work together, solve the sequence and eventually unlock the display of all of the new objects on the site.
However, there were a number of rules associated to the puzzle that Adrian and I put together over a couple, extremely lengthy long-distance phone calls.
1. There was no fixed solution. The sequence was dynamically defined by you.
The objects in question were cut apart into a 3×3 grid for the Inkwell and Firemarbles, and a 2×2 grid for the Linking Books in the bottom left. These grids became overlaying "previews" for their respective objects, culminating in 22 separate images that would be assembled in a fixed, yet random order.
For Object 1, the Inkwell, Giovanni unlocked the first image block with the corresponding date of 20091011.

For Object 2, the Firemarbles, Giovanni unlocked the first image block with the corresponding date of 20101003.

For Object 3, the Linking Books, again Giovanni used a correct date of 20101214.
With success of the first step for each object, Giovanni initiated the sequence. From that point on, those dates would be required to proceed for each of the respective objects.
For example:
To unlock step 2 of Object 2, the Firemarbles: Robert was required to launch the interface for the Firemarbles and then enter the date that Giovanni had defined as "Step 1″. Once entering that correct date: 20101003, the interface would light up completely green, indicating that correct submission of "Step 1″ had been accomplished, and another date was ready to be entered.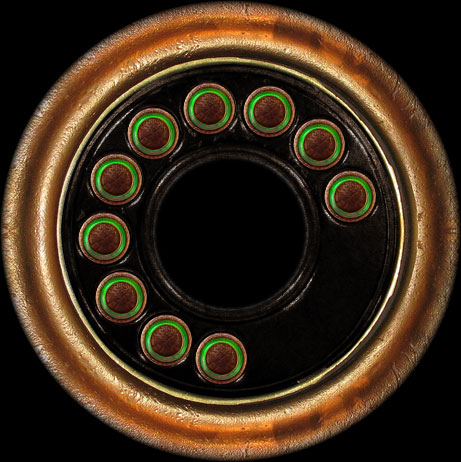 At this point, Robert was required to enter a second date that was attached to the pool of relevant Firemarble solutions. He chose (with Giovanni's assistance) 20101031, and voila, "Step 2″ was now defined. The interface asked him for his name and then would reset, allowing him to continue testing solutions with a caveat (see below).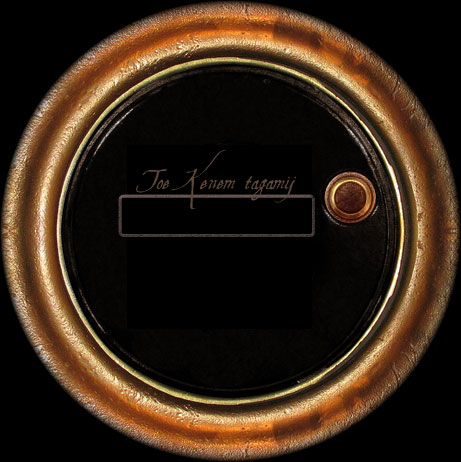 For each object's successive steps, the sequence of submission would evolve. Step 3 for any object required the progressive entry of Step 1, and Step 2. Step 9 required Step 1 through Step 8. If the sequence was broken, or the final submission after all others was incorrect, the interface would return all red and be reset for a new entry starting with Step 1.
2. Fah Kat (only one) did not necessarily mean to rotate your IP address. But, it was brilliant to do so for those of you that succeeded with it.
The system was designed to allow a visitor (identified by their computer's IP address) to succeed in placing only 1 image block for each object. If a visitor who had already placed a block succeeded at reaching the conclusion of another, the system would return a message of "fah kat" or "only one".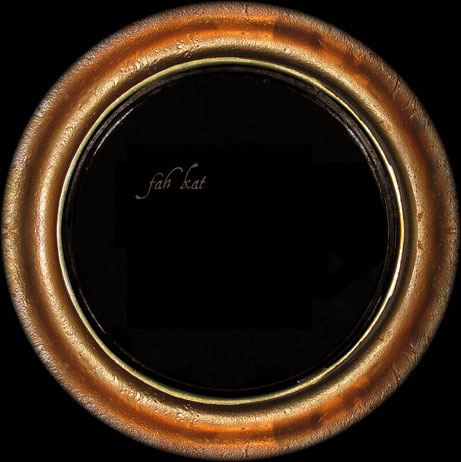 This message was intended to encourage participants to acknowledge that the system was preventing them from placing additional blocks and to share the information regarding the steps for which they had succeeded. However, being Myst fanatics, many of you solved the greater puzzle — how to beat the system.
3. There was contextual relevancy to the dates.
Many of you have asked if the dates correlated to something specific within the site, and the answer is: yes, absolutely. Adrian spent much time building correlations between posts and the dates that could serve as solutions for each object. Every object's pool of solutions sourced in past posts:
The Inkwell object's dates were associated with posts on the topic of writing, while the Linking Books were "linked" with dates garnering posts on the topic of linking.

The Firemarbles were the most loosely based, with its dates attached to posts with comments from you referencing the infamous fire marble puzzle in Riven.
As an additional clue, any posts tagged with dates that were part of any of the object's solutions had their last paragraph and any blockquotes styled with improper consistent capitalization: Much Like This Example Right Here.
4. The interface, its support systems, and all the code had to be locked up pretty tight. (geek stuff ahead)

I was giggling with pride as I watched many of you discuss the site's underlying code on the MOUL fourms. Thanks for that. Some of you were testing the definitions of where objects should appear on the site within the CSS while others were testing the /dpi/ interface where everything was being processed by the server; its one response: "shorah."
Unlike the puzzles launched in 2008 that were manually published as the sequences progressed, the nature of this puzzle required that everything be in place so that the system could dynamically generate the image blocks and other support items in real-time as the sequence progressed. There were various hidden code blocks that executed only after certain progress in the sequence had been made. Only minimal tweaks had to be made as certain objects started to obscure the main interface of the site (like the search box).
Because I was able to watch how many of you had the chance back in 2008 to rip through the site testing custom URLs as to find new image blocks, I was able to minimally anticipate how you were going to test this system. The file names of the image blocks were, of course, randomized so that they couldn't be forced to unveil themselves prematurely. Instead of "marble_1.jpg, marble_2.jpg, marble_3.jpg" and so on, the images were named with random codes built in a relation matrix to the actual objects themselves. The 8-digits of each object's image file names also served as a pink-hued fish (read: red herring) but this didn't throw you guys off for long.
5. In the end, what we've reached is the full unveiling of the initial objects present on the new mystmovie.com website, and a reaffirmation that we'll all continue to work together in unveiling the progress that ensures that this project succeeds.
It is going to be an amazing 2011 for the MFG team, and we'll continue doing everything in our power to keep you up to date and in the know for each step of the way.
We extend our wishes to everyone here for a great 2011. There's so much more to come.